MERG (Model Electronic Railway Group) is an international, UK based group promoting interest in the application of electronics & computers to all aspects of railway modelling.
Founded in 1967, the Group's aim is to actively promote and advance the use of electronic and computer technology for model railway operation, which is ideally suited to take advantage of these technologies, and the application of electronics and computers can be used to good effect to add enhanced features and realism to model railway operation. Read more here
New Book available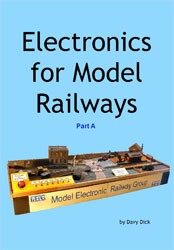 MERG is pleased to announce and support the release of a new book,. written by MERG member Davy Dick, entitled "Electronics for Model Railways".
This excellent publication is available for free download. Click here to read more about it and download a copy.
MERG wins award at Warley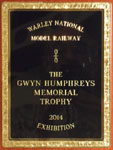 MERG were awarded the Gwyn Humphreys Award for Innovation at the recent Warley exhibition, for the Pocket Money Projects range. MERG now joins such well-known names as Bachmann, Hornby and Dapol in the roll of honour as recognised innovators in the model railway field.

Read more
Latest CBUS information:
CBUS is a comprehensive layout control system developed by MERG Members, using a CAN based layout control bus. Below are the latest documents relating to CBUS.
Membership

1

1

1

1

1

1

1

2

2

2

2

2

2

4

5

5

5

6

6

6

9

9

11

11

14

15

16

19

19

67

83

2011
Next meetings & events
05-Sep-15: Cumbernauld (Scotland) - Link Community Centre, Bron Way, Cumbernauld G67
05-Sep-15: MODELEX 2015 - John Hanson School, Andover, SP10 3PB
05-Sep-15: Loughborough Model Railway Exhibition - Loughborough Grammar School, Leicester Road, Loughborough. LE11 2DU