Kits and Supplies
MERG produces a range of kits, for self-assembly, offering a wide range of functionality. These kits are one of the many reasons that people join MERG - only members can purchase them. The kits come with clear and detailed instructions and the MERG membership provides unrivalled support. All the MERG products may be ordered using our online ordering system, available in the Members Area.
Kit Categories
CBUS 2G Kits
Classic CBUS Kits
DCC Traction
DCC Kits
PTP-Lite
EzyBus
General Kits
Test Modules
Connector Boards
SMD Starter Kits
Bitz-in-Bag kits
Pocket Money Projects
Pocket Money Kits
CBUS Beginner's Packs
RFID Kits
Multipacks
Servo Mounts
Power Supplies
CBUS PCBs
DCC PCBs
Test Module PCBs
PMK PCBs
Other PCBs
PICs
ICs
Tools
Miscellaneous
Clothing
Clearance
RFID Components
Example Kits
All kits are supplied in packaging which contains Printed Circuit Board(s), all necessary components (clearly marked for ease of identification) and comprehensive instructions.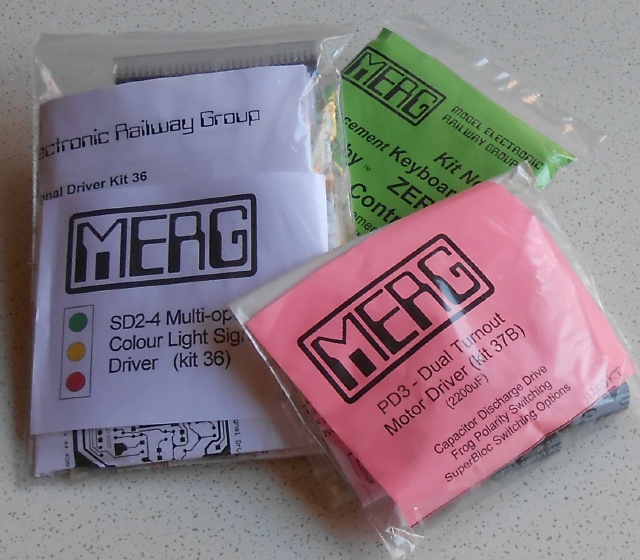 Servo-4
One of our most popular kits, the board can drive up to 4 model aircraft servos for turnouts, level crossing gates, semaphore signals, etc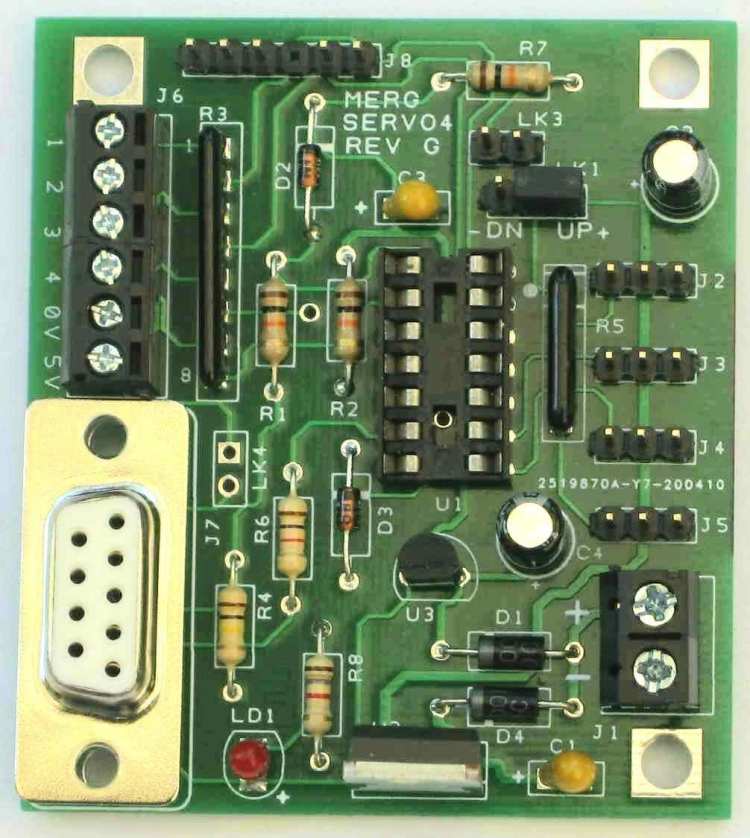 DCC Handset
MERG member designed DCC handset for use with the MERG DCC Command Module. (Both fully NMRA compliant)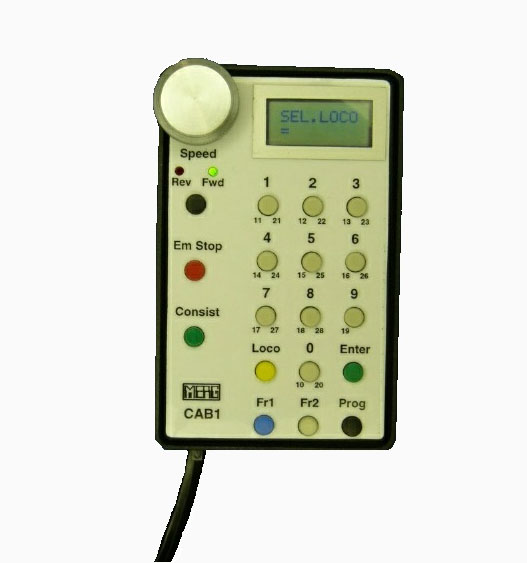 Usage examples
Using Servos
MERG member Peter Mabey provides a comprehensive guide to the kits available in the Kitlocker to help you use servo motors to change points, move semaphore signals or open gates.
Turntable Kit
MERG member Eve Wallis puts the MERG Turntable kits through their paces in a layout with Southern and Great Western locos and rolling stock.
Example Documentation & Downloads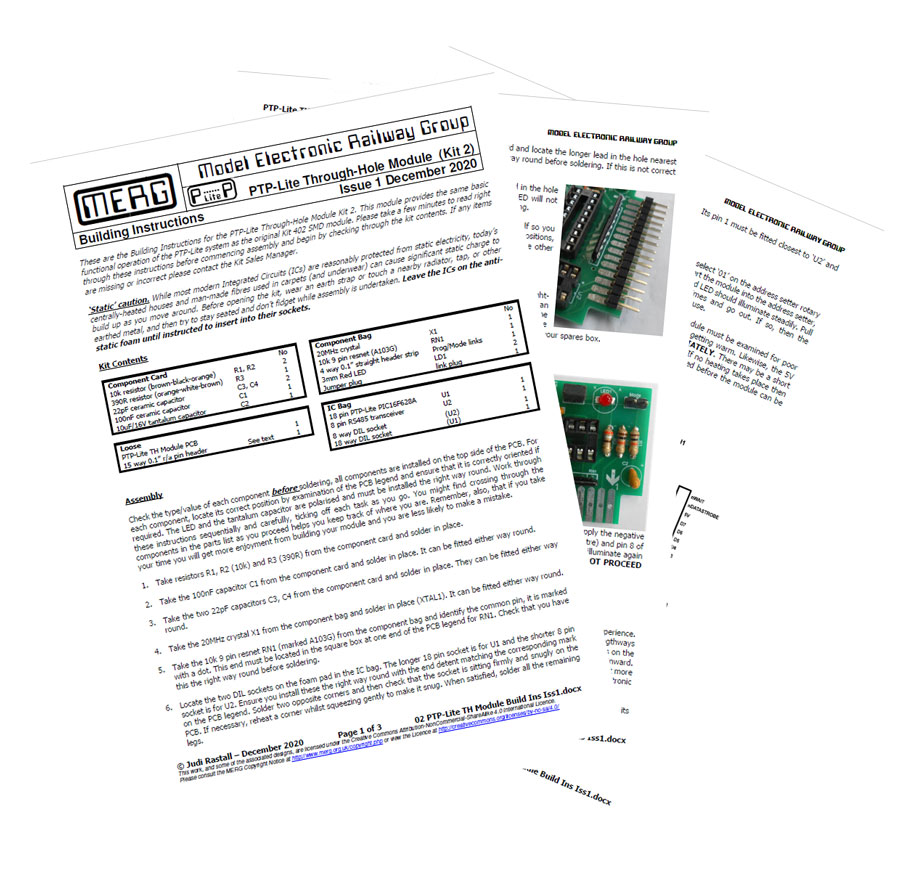 The instructions for a PTP-Lite module are shown above - which include full component details, instructions on the assembly order and testing information. These are typical of the instructions supplied with all MERG kits.
Kit List Download