Model Railways and Computers / Electronics
MERG (Model Electronic Railway Group) is an international, UK based society promoting interest in the application of electronics & computers to all aspects of railway modelling.

Founded in 1967, MERG's aim is to actively promote and advance the use of electronic and computer technology for model railway operation, which is ideally suited to take advantage of these technologies, and the application of electronics and computers can be used to good effect to add enhanced features and realism to model railway operation.
MERG Attended Exhibitions
Come along and talk to us at one of the following exhibitions.
25 & 26-Jan-20: Southampton MRS Exhibition - Barton Peveril College, Eastleigh, SO50 5ZA (Satnav use SO50 5BX).
01 & 02-Feb-20: Kilmarnock MRC -
01 & 02-Feb-20: Stafford Railway Circle Annual Exhibition - Stafford County Showground, Weston Road, Stafford, Staffordshire ST18 0BD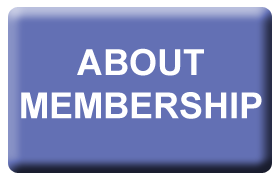 Model Rail Electronics Book
MERG is pleased to recommend and support this book, written by MERG member Davy Dick, entitled "Electronics for Model Railways".

This excellent publication is available for free download.
MERG Area Groups
One of the excellent beneficial aspects of joining MERG is access to our growing number of MERG Area Groups.

Groups are being started up throughout the UK and worldwide - giving members the chance to meet and share knowledge.

As part of our 50th anniversary year, we are expanding this network further.
Meetings, courses & events
18-Jan-20: South Hants Area Group Saturday workshop - Southampton Model Railway Society clubroom
18-Jan-20: NW Area Group Meeting - MMRS Club, Dean Hall, Mersey Road, Sale M33 6HL
19-Jan-20: Scottish Borders Area Group Meeting - Hawick Men\'s Shed
Membership

1

1

1

1

1

1

1

1

1

1

2

2

2

2

3

3

5

5

6

6

6

8

8

9

10

12

13

15

24

26

29

36

80

135

2927