Replace Somewhere with the name of your area group.
MERG Scottish Borders Area Group
Replace photo with a area group meeting photo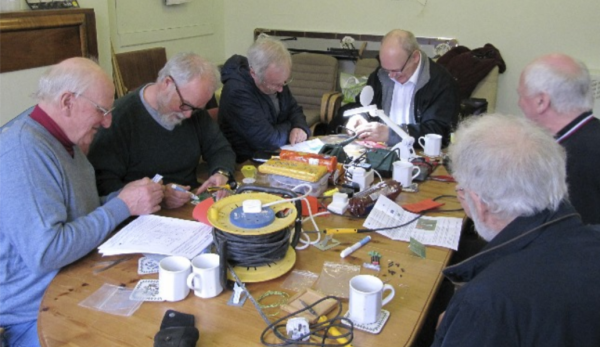 * Replace NN with the number of your area group - get from the AG admin page. Update the contact form title. *
Who are the leaders of the group?
Replace photo with the names and titles of leaders.

Keith Torrington M5366 - Leader
Jim McPherson M7082 - Deputy
Martin Pearson M6513 - Deputy
Andy Robb M4360 - Deputy

Would you like to join today?
Not a member? then
and sign up to this Area Group. If you are already a member
Select Scottish Borders Area Group from the drop down list in Other Area Groups and press the Subscribe to Area Group button.
How do you meet?
Whilst restrictions are in place, we are using Zoom video calls. ( There is no charge for these meetings)
Previously we met at Hawick Men's Shed, 7 Lothian Street, Hawick TD9 9HD.

A contribution of £3.00 is made per person per meeting at the Shed
And the Next Meeting?
| Date | Event | Description | Location | Link |
| --- | --- | --- | --- | --- |
| 14:00 09-Aug | Scottish Borders Virtual Area Group Meeting | Coffee and chat meeting | Zoom Meeting | |
Local Links
Link to local model railway sites.