Replace Somewhere with the name of your area group.
MERG North East Area Group
Replace photo with a area group meeting photo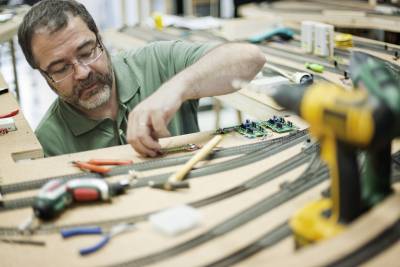 * Replace NN with the number of your area group - get from the AG admin page. Update the contact form title. *
Who is the leader of the group?
Replace photo with the names and titles of leaders.
Would you like to join today?
Not a member? then
and sign up to this Area Group. If you are already a member
Select North East Area Group from the drop down list in Other Area Groups and press the Subscribe to Area Group button.
How do you meet?
Members in the North East are spread over a wide area and have found that Zoom video calls are proving a good way of keeping in touch and listening to some stimulating presentations and demonstrations from MERG members in all parts of the country.
And the Next Meeting?
| Date | Event | Description | Location | Link |
| --- | --- | --- | --- | --- |
Previous meetings have included: -
| Date | Event | Description | Location | Link |
| --- | --- | --- | --- | --- |
Local Links
Link to local model railway sites.
public/northeast.txt · Last modified: 2021/07/04 10:09 by msebborn