PTP-Lite, a Layout Control Bus (LCB) from MERG
Revised: 18 October 2021
Introduction
Ever in the forefront of innovation regarding electronic control of Model Railways, MERG has supplemented its flagship LCB, CBUS with a new simpler LCB system, Point to Point Lite or PTP-Lite for use where the power and flexibility of CBUS is not needed. This system is designed to enable a drastic reduction of control wires from your layout accessories to your control panel. The naming is in recognition of the original PTP system that was part of the first LCB introduced by MERG, the RPC system.
Based upon a single multifunctional system module which uses a common Microchip PIC controller, the system collects layout accessory status information from points, signals and occupancy detectors, combines them onto a simple data bus and delivers it to your mimic-style control panel. The system also collects status information from your panel switches and pushbuttons and distributes it to your layout thus allowing simplified wiring.
The system is also able to echo layout status information to a computer through a USB port and follow up with the ability to include the transportation of Radio Frequency Identification (RFID) data.This function is not provided in the kits but designs for the required backplanes are available and detailed in MERG Technical Bulletins.
Integrating with other MERG control modules is straightforward and PTP-Lite is inexpensive to build and install.
Kits
A starter kit providing all the parts needed for a minimum working PTP-Lite system as well as kits for the individual modules are available to MERG members. Members should check the Technical Bulletin and Kit pages in the members area for technical descriptions, build instructions and availability of kits. Brief descriptions of the current kits are given below. For various reasons we cannot supply to non-members.
PTP Lite Starter Kit, Kit 401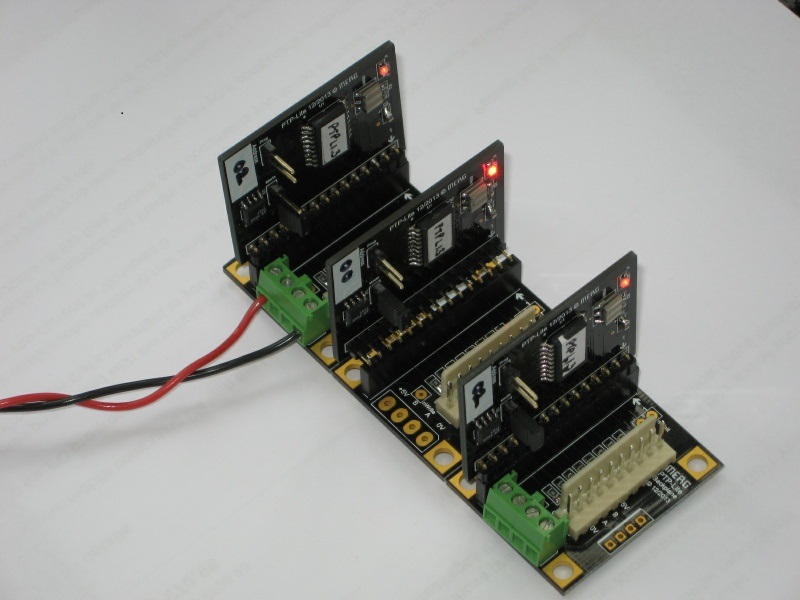 Contains components to build 3 PTP-Lite Modules, a Standard Backplane and Address Setter. All you need for a minimum size working evaluation system.
PTP Lite Module, Kit 402.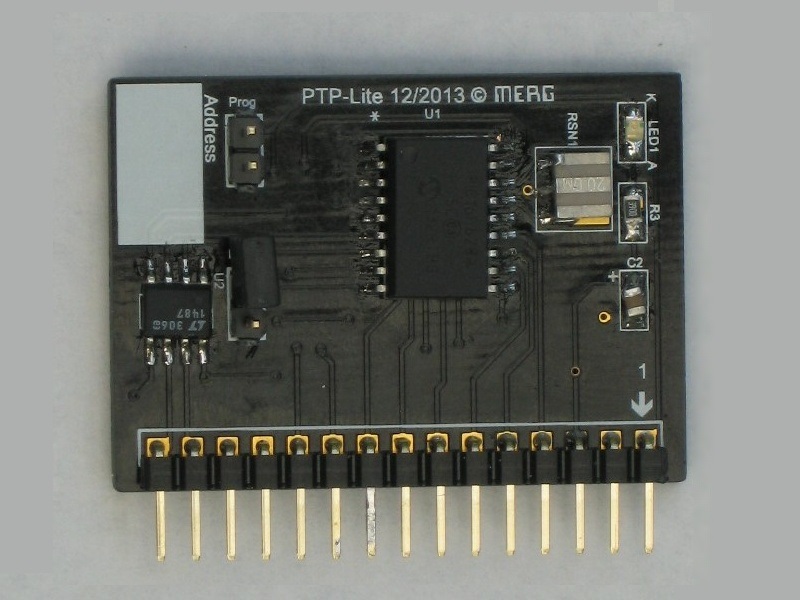 Contains components to build 1 PTP-Lite Module for growing your Starter Set. The module provides for either 8 inputs or 8 outputs.
PTP Lite Backplane, Kit 403.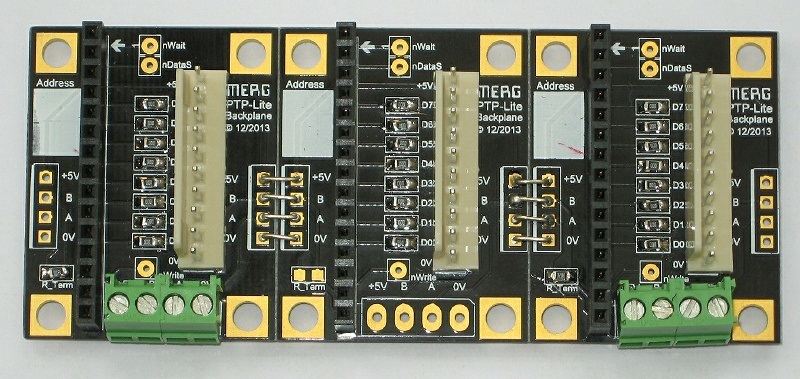 Contains components to build a 3-wide Standard Backplane. Can be split into individual units. Will accept up to 3 additional Modules to grow your Starter Set.
PTP Lite HV Backplane, Kit 404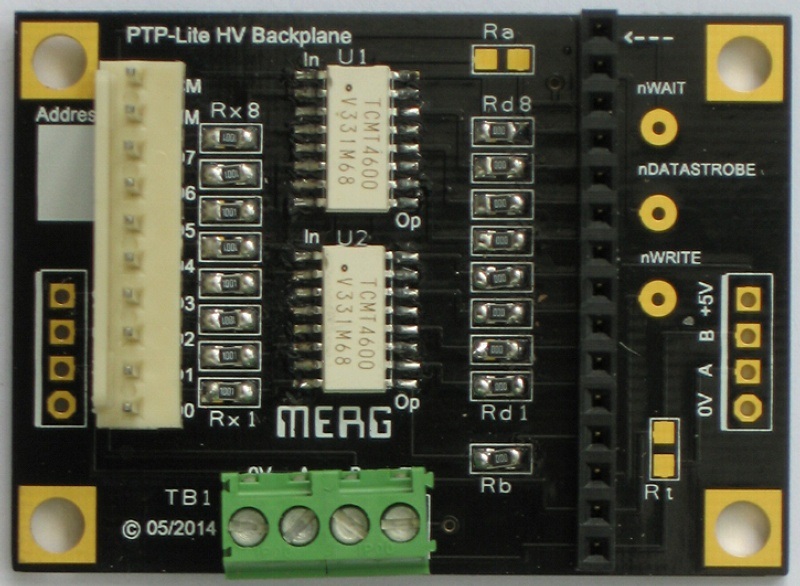 Contains components to build a 3-wide High Voltage Backplane (one only shown here). Will accept up to 3 additional Modules to grow your Starter Set. The HV Backplane is needed to drive accessories needing more than 5V.
PTP Lite Address Setter, Kit 409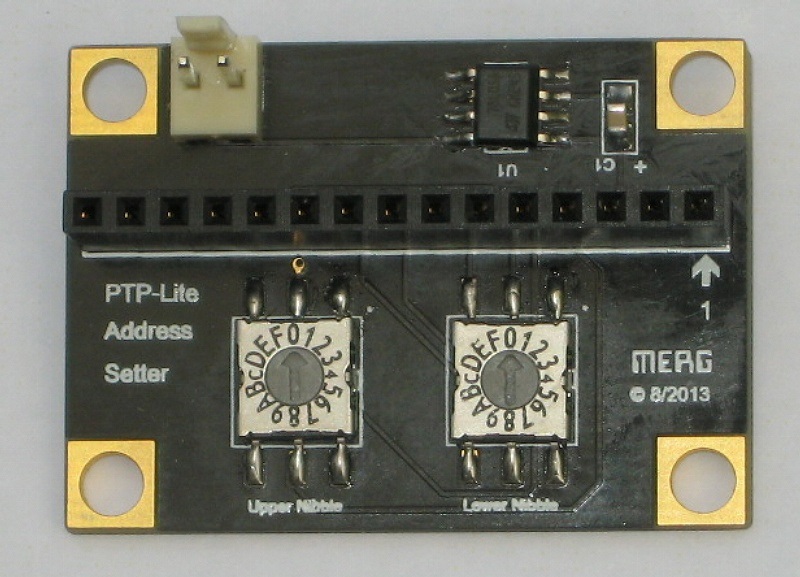 Contains components to build the module to set the address of your PTP-Lite Modules. One of these is needed to set up any PTP Lite system. One is provided in the starter set