Young MERG Membership
MERG, the Model Electronic Railway Group, is opening its doors to admit younger members, aged 12-18, into 'Young MERG', as of 1st Sept 2022.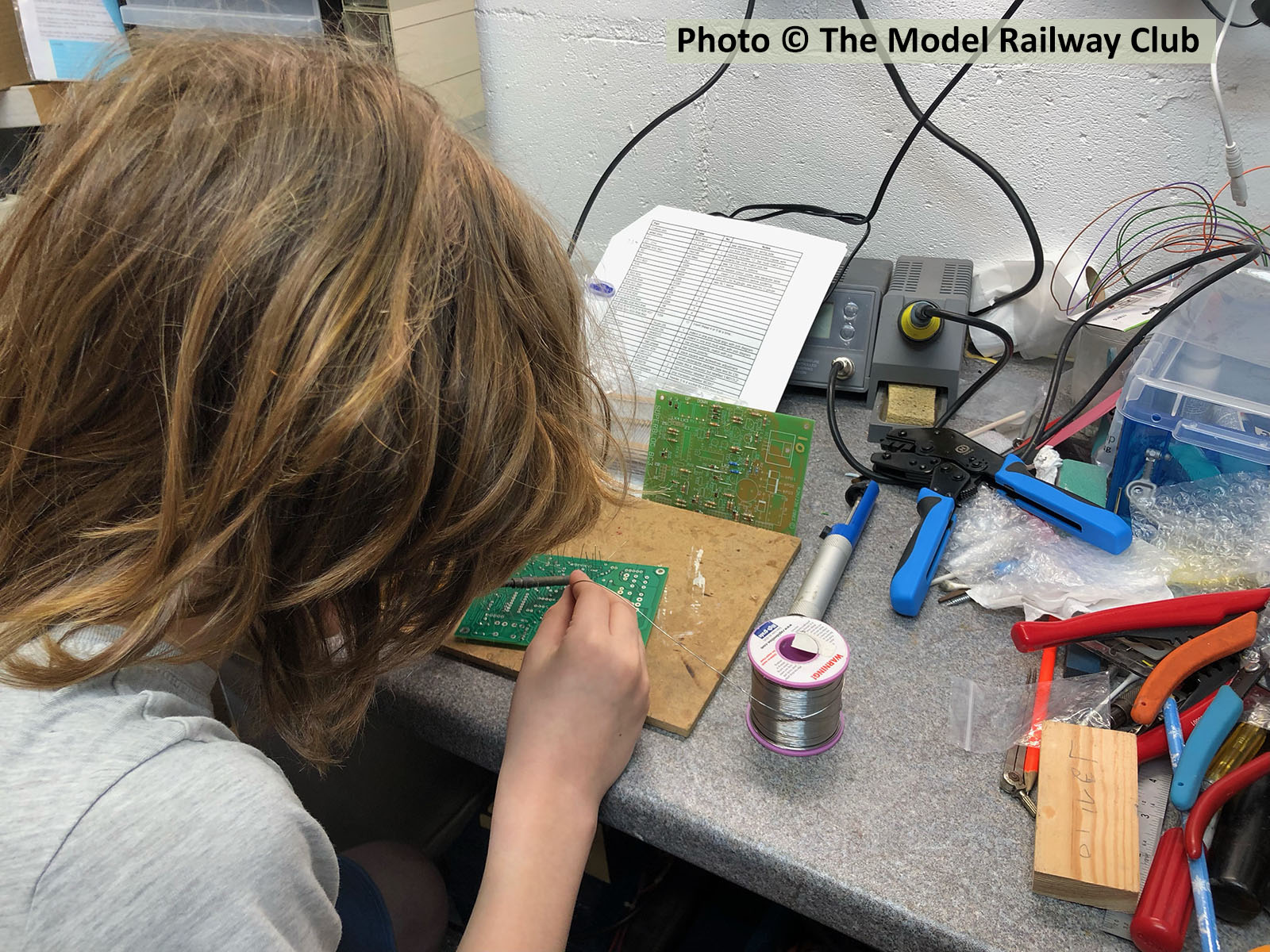 The society, founded in 1967 and with around 4,000 members globally, exists to promote, maintain, and foster interest in the application of electronics, including computers, to Railway Modelling. Among other activities it maintains a kitlocker, run for members by members at cost, with an impressive array of kits for everyone from beginner to expert, including complete DCC systems, no less than three layout control busses of which the flagship is CBUS, plus a whole section of pocket money projects as learning aids and useful controllers for animations and special effects. MERG maintains a Knowledgebase wiki as an online information resource with a phenomenal library of documents, articles and technical manuals as a resource for learners and reference for developers. In addition it publishes a superb quarterly Journal packed with articles, projects and series.
While MERG does not offer courses or instruction there is a wealth of material for beginners including videos in MERG TV plus the collective knowledge of the entire membership available through the MERG Forum where members are keen to help each other or just show and tell. Members are encouraged to explore and learn the world of electronics and computers through MERG in the application of these to model railways, so there are always members working on interesting projects, developing new ways to do things; happy to share their work and collaborate together in a melting pot of (occasionally wacky) ideas. There are a range of Special Interest Groups (SIGs) for every topic, usually gathering by zoom with guest speakers. There is no requirement for members to become developers and many are happy just to access the kits and learn how they work. Ultimately it's all about having fun and enjoying the dark arts of the electronics aspect of our hobby fearlessly, while others run away in terror.
Young MERG membership is now available to any bright spark living in the UK, aged 12 or upwards, through online application and with the consent of a parent or guardian - who must also accompany the Young MERG member, and remain in attendance, at MERG events. Waivers may be required to cover singed clothes or burnt fingers. Membership outside the UK will be subject to local regulations and the presence of an Area Group in that country. No prior knowledge or experience is required but an irritating degree of curiosity, tendency to ask lots of annoying questions and a regular practice in blowing up components or burning things are all definite plusses, along with a general interest in electronics, computers or micro-processors.
Safeguarding Policy
MERG has a detailed Safeguarding Policy - we recommend you download a copy here:
Membership Fees
Young MERG has an annual fee payable on joining and subsequently on the anniversary of the joining date. We try to keep these fees as low as possible. There is also a one off joining fee for new members.
The fees are shown in the table below.
You can join and pay by credit / debit card or PayPal using our online application process. Online payment will give you almost immediate access to Young MERG, subject to parent / guardian approval.
The new members rates are shown in the following table.
| | | | |
| --- | --- | --- | --- |
| Location | Annual fee | Joining fee | Total |
| Resident in UK | £24.00 | £5.00 | £29.00 |
Members are expected to abide by the Group Rules, check them out here: Group Charter and Rules.
Young bright sparks join here
Click the button to join Young MERG online:
Alternatively you may download and print out our application form, fill in and post to us with a cheque or postal order.
If you are 18 or over, please join by clicking here